The New Steine Hotel regularly holds exhibitions of local, up-coming artists work…
Kith and Kin at New Steine Hotel
Friday 15th November 2013 – Sunday 19th January 2014
The ever-popular artist Philomena Harmsworth returns to Brighton for a Christmas Exhibition at the New Steine hotel.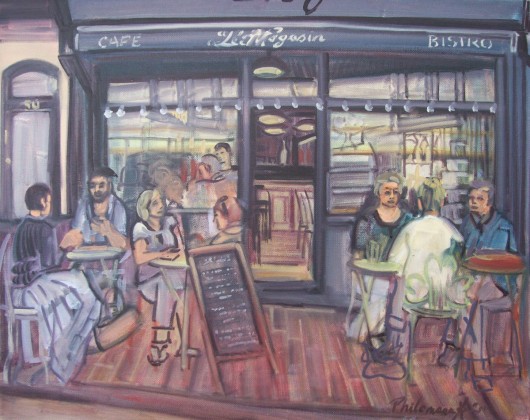 Philomena's latest series of work has reached full capacity on the topic of filling up the paintings with living beings! Topically Philomena has come full circle on her journey from form and space, to include the fourth dimension: time. We have seen her dealing with, almost only the contours of the human figure and empty scenes, to fully animated beings in full motion.
The cafe paintings echo that atmospheric time when people gather. The speed of the painting is key; the movement is impressionistic to capture fleeting moments of hustle and bustle.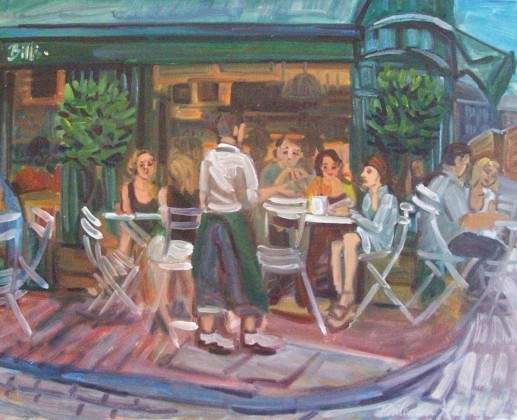 The paintings pick up on that in-between time: a moment of meeting. In contrast, the surroundings are boxed: buildings are grounded by vertical and horizontal marks. Darkened interiors intrigue the viewer to want to know what's inside leaving us with the magic of the unanswered question, wanting to know more.
Additionally the much admired boats return as tiny little square delights! A perfect Christmas present?
Philomena's work is a must see, this standard of painting is a rare treat.