Boutique Hotel & Bistro in Hip Brighton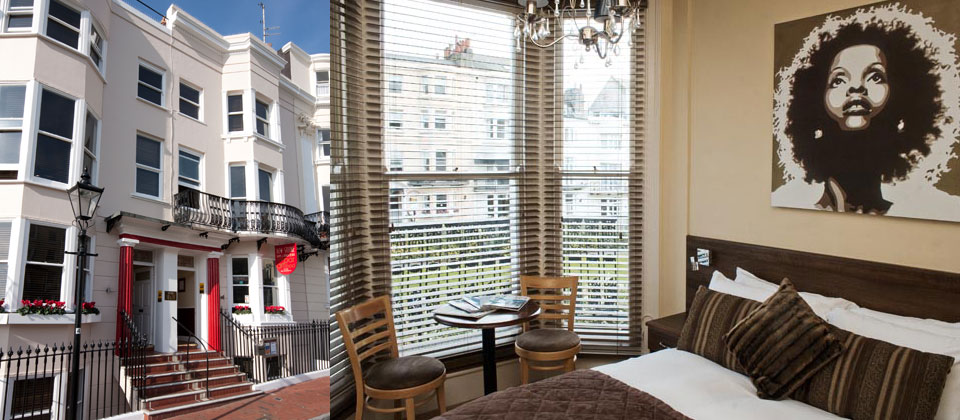 Sitemap
Book Online NOW!
NOTE: You are always guaranteed our Best Available Rate by booking direct for 10% - 15% discount off our Best Available rates.
The Times Best Brighton Hotels

We are delighted to have made The Times Best Hotels in Brighton again for 2021!
We are open for all guests!
Book direct and save 10-15% on your stay! Tel: +44 (0)1273 681546.
You can rest assured that we have put in place all precautions to minimise the spread of Covid-19. To read our Hotel Safety Policy please click here. Note: Our cancellation policy is 72 hours.
New Steine Bistro
Why not make your stay that extra bit special with an evening meal in our AA awarded New Steine Bistro, which is open 7 days a week for breakfast, snacks and dinner to our hotel guests. We can also accommodate pre-dinner from 5.30pm for theatre goers (pre-bookable).
Read more about our Bistro here.

Bistro reviews with Restaurants Brighton.
View our Video
Hervé recently celebrated 21 years as proprietor of the New Steine Hotel and refurbished the entire hotel to acknowledge the anniversary. Here Hervé talks us through the crisp look hotel, his deluxe sea-view rooms and hotel facilities.
Mailing list sign-up
Sign-up here to get great offers from New Steine Hotel and Bistro direct to your inbox!

Cancellation Policy
Our cancellation policy during these difficult times for individual bookings is 72 hours.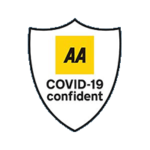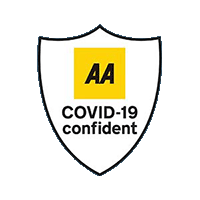 Our Covid-19 Safety Policy: Visit us feeling assured that we have precautions in place to minimise the spread of Covid-19 and keep you and your loved ones safe. Our guests & employees' welfare remain our priority. Read New Steine Hotel Covid-19 Safety Policy here.
Please Note: All local events mentioned on our web site are subject to change and/or cancellation due to any unforeseen government guidelines being reintroduced or implemented as a result of COVID-19. Please do check ahead before making arrangements for specific events.