We are delighted to have made The Times Best Hotels in Brighton again for 2021!
As proprietor of the hotel I am very proud of what we have achieved here at The New Steine Hotel with my dedicated team. I'd like to extend a huge WELL DONE to all the staff!

Proprietor Hervé Guyat @ New Steine Hotel
---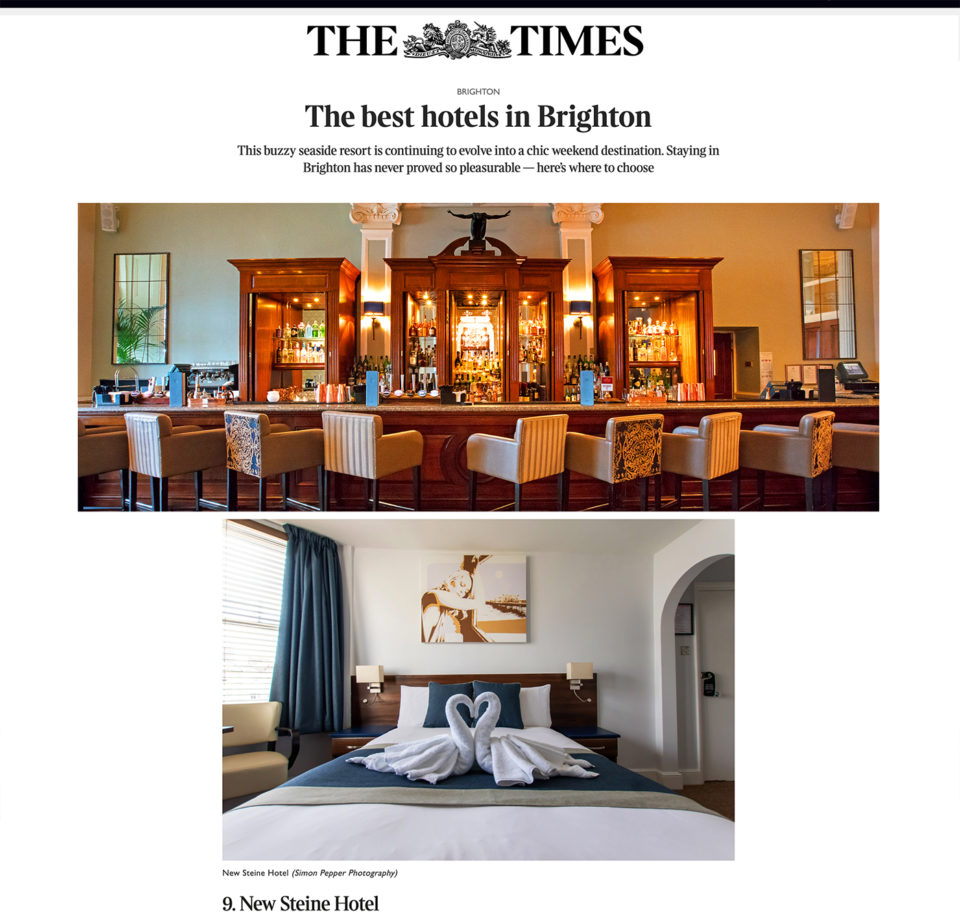 Read the article here below:
thetimes.co.uk/travel/destinations/uk/england/brighton/best-hotels-in-brighton.
September 2021
This buzzy seaside resort is continuing to evolve into a chic weekend destination. Staying in Brighton has never proved so pleasurable — here's where to choose.
Brighton is a town that's never short on fun. A growing clutch of cool boutique hotels are swiftly changing the city's longstanding sleazy image — even Soho House is sniffing out a new venue in Madeira Drive — and ocean-facing grande dame, The Grand, has recently undergone an exquisite refurbishment. That said, if you want quirky, we have plenty of hotels to fit the bill; so too, fabulous residences with notable restaurants and cocktail bars where you can mingle with locals.
Even better, compared to other UK cities, room rates are generally reasonable, and free wi-fi is always on tap. Two points to bear in mind: parking in Brighton is a pain (some hotels offer discounted vouchers; few have garages), and with a busy road running beneath sea-facing properties, it's worth picking a room with a view that guarantees double glazing.
---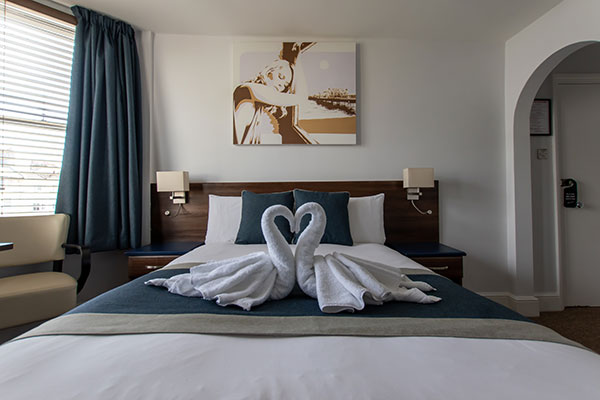 9. New Steine Hotel
Although recently refurbished, this longstanding Kemp Town hotel has lost none of its quirky charm and homeliness, thanks to the welcoming presence of its owner, Hervé Guyat, and his friendly team. New Steine mixes Gallic touches with contemporary art, and though some rooms are on the smallish side, beds are supremely comfortable.

If you want space, pick the basement suite which has a private patio. Likewise, back rooms are better to avoid street noise. The hotel regularly stages events during Brighton Festival, and staff can recommend nearby attractions and restaurants — that said, the in-house bistro serves decently-priced three-course dinners alongside first-rate wines.
---
thetimes.co.uk/travel/destinations/uk/england/brighton/best-hotels-in-brighton.
Also you might be interested in:
thetimes.co.uk/travel/destinations/england/uk/brighton/best-things-to-do-in-brighton
Or our articles here on what's on in Brighton and top things to do.