Staying Safe at New Steine Hotel
We politely ask that if you are displaying any symptoms of Covid-19 that you call us to postpone your stay.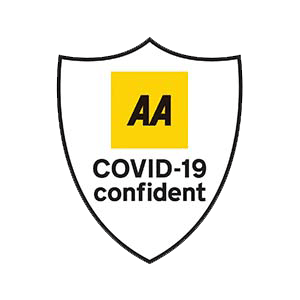 We realise that, like most places, the New Steine Hotel has looked a little different since March 2020! My commitment, as the owner of the hotel, is keeping both my guests and staff as safe as possible during these challenging times.
Please note:
Whilst face covering are no longer mandatory, all our staff here at the New Steine Hotel will carry on wearing them for your and their safety.
Our staff are also completing two lateral flow tests a week.
We would be grateful if you could wear face coverings when interacting with our staff at reception.
We have, and will continue to, work extremely hard to enable you to visit us feeling assured that we have everything in place to minimise the spread of Covid-19 keeping you and your loved ones safe.
We are looking forward to greeting you!
Herve Guyat, Hotel Owner.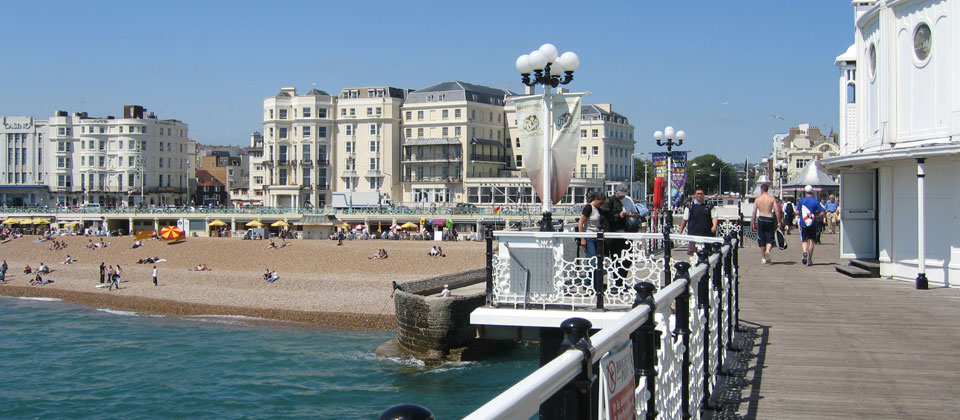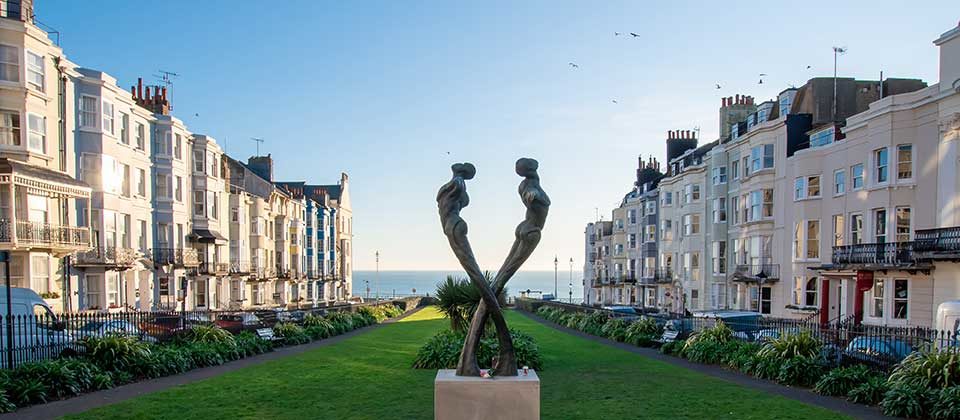 On arrival
We politely request that if you are displaying any symptoms of Covid-19 that you do not enter the hotel. These include: a high temperature, change or loss of taste and/or smell and a new and persistent cough. 
Hand sanitising dispensers are provided at reception for you to use. We politely ask you use this when entering the hotel.
We will keep the door open most of the time to avoid having any contact with door knobs. However, if the weather is not permitting, please rest assured that all points of contact are regularly disinfected.
All surfaces, screens, door handles and equipment are regularly cleaned & sanitised.
Please keep social distancing when entering the building
We have put signage on arrival and throughout the hotel detailing the guidelines we have in place to protect you and our teams.
We have added a Perspex screen to our reception where we can safely interact with you. Our check-in process will be easier to allow for a fast and reduced-contact experience.
Parking vouchers are available at reception.
During these times we have been advised against handling your luggage or belongings, or showing you to your room. However, we are always happy to help and will ensure we do so with your safety in mind.
Public areas, corridors and toilets
We have equipped our loos with sanitising sprays and sanitising handwash at the basins as well disposable hand towels.
To avoid overcrowding in the washrooms, we ask that guests who are staying with us use the bathrooms in their bedrooms.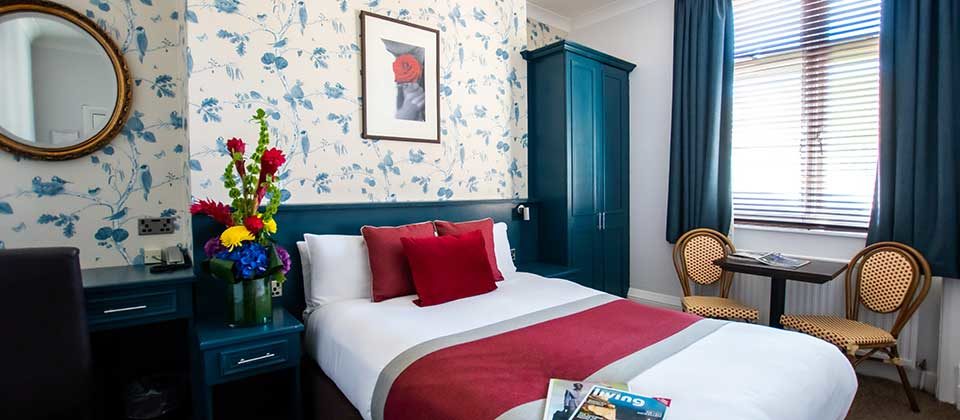 During your stay
Our reception is now open from 7.30am – 24.00am.
We encourage you to call us on 215 for any service required to avoid contact for your own safety.
We will always be delighted to see you at our reception desk which benefits from a Perspex screen where we can safely interact with you.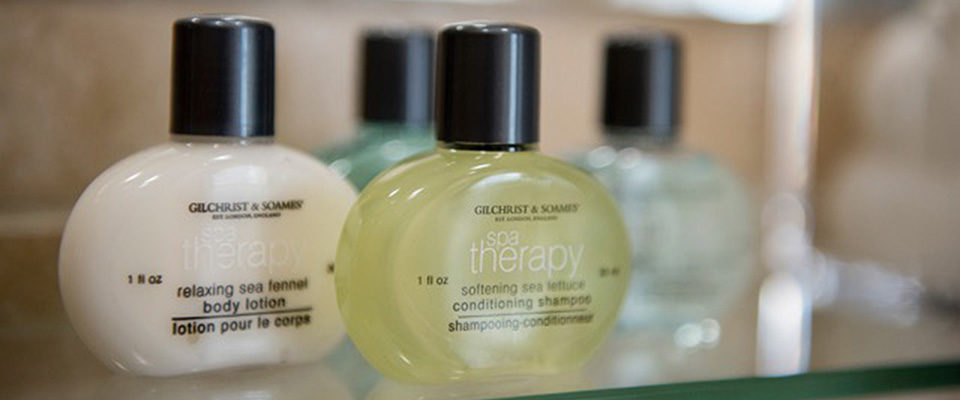 Bedrooms and Bathrooms
We will provide hand sanitiser and disinfectant sprays in all our bedrooms for you to use, as well as an information guide on best practices for staying safe when on your break with us.
Every guest bedroom and en-suite will be fully sanitised before each stay to ensure no contamination occurs prior to your arrival.
Fabric items such as mattresses, pillows, cushions, carpet, chairs and other furniture is sprayed with an approved sanitising solution, which is effective in killing Covid-19 but otherwise harmless to you and us.
All surfaces are thoroughly wiped down and cleaned prior to your arrival.
Linens, towels and robes are professionally washed on a high heat, with added sanitisation.
Any printed material has been laminated and will be sanitised before and after your stay.
Our housekeeping teams undergo strict sanitisation prior to starting work and will wear the appropriate PPE during cleaning.
If you require fresh towels please dial reception on 200 and we will organise for you to either pick these up or we will bring them safely to your room.
WE are refreshing bedrooms daily during your stay. If you would prefer for us not to clean your room during your stay once you have checked-in please just let the team know on reception.
---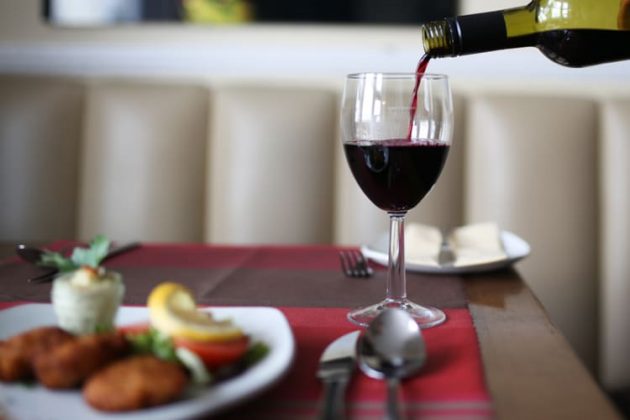 Food & Drink
We are fortunate to have our own French Bistro and Bar
When you stay with us you can dine in your room or in our French Bistro.
We will now request that all guests and diners make a reservation to avoid disappointment.
Our service is from 18.00 'till 22.30.
Call us now to reserve your table on +44 (0)1273 681546
Breakfast
We will only be offering an à la carte breakfast for you to enjoy during your stay. To manage physical distancing, we will agree a breakfast time with you at check in.
As our eating area is relatively small please bear with us. You can also order breakfast in the comfort of your room. please allow 20 minutes.
New Steine Staff, including those in our kitchens and dining areas, undergo further training and sanitisation prior to starting work and will be appropriately attired in line with PPE guidance.
---
Check Out
As we will take full payment on arrival, you will only be required to drop off your key on check out. Please dial 215 when you are ready to come downstairs and we will make our way to reception.
If you require a bill, please ask on check in or dial 215 and we will print your bill and place it under your door.
You may request a final bill to be emailed to you at reception.

We have missed you and we are looking forward to greeting you back at the New Steine Hotel & Bistro.
Hervé & all the team
---