Our Bistro is open 7 days a week for Breakfast & Dinner.
We are passionate about food here at the New Steine Hotel & Bistro and extremely popular so please let us know when you book or on check-in if you would like to make a dinner reservation.
We want to assure our guests that a table in our Bistro offering delicious French food is always an option just as it has been for the last 22 years. Whilst the food is no longer homemade, we have partnered with a chef from my own town in Biarritz who delivers from France, straight to our door in Brighton. Our main courses have a south west of France influence and are of very high quality.
Alternatively you are welcome to arrange to eat in the comfort of your own room.
Brighton is also home to some amazing restaurants and eateries, but for those of you who do not want to go out in the hustle and bustle, especially during these difficult times, you are sure to always find a good French meal in the comfort of our Bistro.
Please find our new menu below.
Our Menus
Please note that, as we are a small intimate venue, we are unable to accept children under the age of 3 years within the breakfast room or bar. However room service breakfast and dinner can be arranged.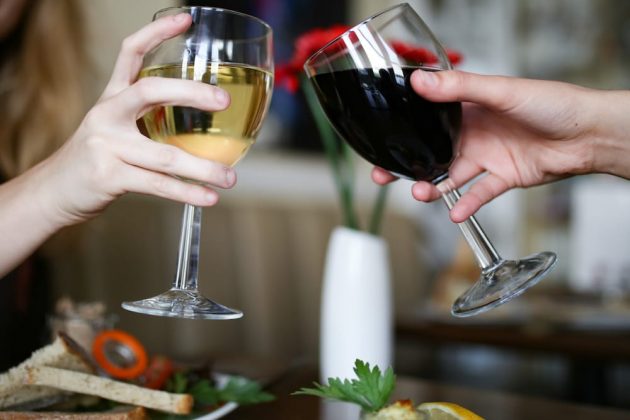 Previous Reviews
'Restaurants Brighton' review our French Bistro
"The first thing you'll notice about the New Steine, before you've even stepped through the door, is that you can't. Step through the door I mean. You have to ring the bell. Already, you know that this isn't just your standard restaurant. It makes you feel like a special guest. And that's exactly how the owner Hervé and the rest of his team make you feel, from start to finish."
Read the whole article here, or visit restaurantsbrighton.co.uk.
Other Reviews – Our French Bistro has been reviewed many times over the time we have been in New Steine's square, view them all here.
Breakfast
The New Steine Hotel was awarded the AA Breakfast and Dinner Award for outstanding quality and service. The Breakfast Buffet has a selection of freshly baked croissants, fresh fruit, cereals and fruit juices. Not to be beaten, the hot menu has a selection of English, Vegetarian or Vegan options, with all produce locally sourced and supplied from Sussex farmers.
We are proud to only serve handmade bread from the French Real Patisserie who won 'Best Food Producer' in the 2019 Sussex Food & Drink awards.
Breakfast is available between 8am to 10am midweek and 8.30am to 10.30am at weekends.
For those with an early start breakfast is available from 7.30am.
You can also take advantage of the relaxed breakfast times and order continental breakfast in your room until 10.30am, at no extra charge.
Private Dining
The private dining room facilities are the perfect place to host any celebration, from weddings to birthday parties, including special kid's birthday party packages and entertainment from magicians to Tarot readers, singers and live entertainment.
Find out more about our private dining offers.
To enquire please contact us on +44 (0)1273 681546 or email reservation@newsteinehotel.com.