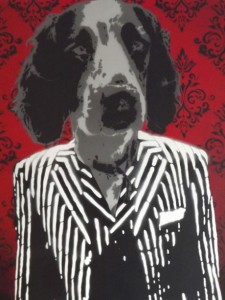 New Steine Hotel welcomes all, including your four-legged friends
We know how hard it can be to find a dog-sitter and how difficult it is to leave your faithful buddy behind when you go away.
The good news is, your dog can come and share the trip with you, thanks to our dog-friendly rooms at the hotel.
You won't have to pay any extra for your dog to stay in the room. All we ask is that you do not leave your pet in the room by themselves at any time.
Feel like going out? Ask at the hotel and we'll recommend you some of the best dog friendly pubs and places to eat in Brighton. We'll also be happy to serve you food from our French bistro in the comfort of your own room, of course.
Read the review of Brighton with a dog in tow by Anna Webb below:
Your Dog, July 2020 on Dog Friendly Brighton.
Read our blog posts on:
We've teamed up with Brighton's own dog grooming and dog food supplier, Bone Idol, to offer you a couple of free meals for your canine companion. The grain free range of food in the promotion is the best dry food the company sells in its store.
Please note that these rooms can only be booked by telephone.
Call us on 01273 681 546 and we'll book you in.