All posts tagged: "painter"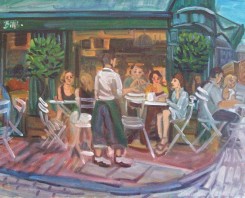 The New Steine Hotel regularly holds exhibitions of local, up-coming artists work…
Recent Listings
From The Specials to David Essex and McFly to Billie Ocean - Brighton has your tastes...
more»
Looking for something new?
Please Note: All local events mentioned on our web site are subject to change and/or cancellation due to any unforeseen government guidelines being reintroduced or implemented as a result of COVID-19. Please do check ahead before making arrangements for specific events.
Cancellation Policy
Our cancellation policy during these difficult times for individual bookings is 72 hours.