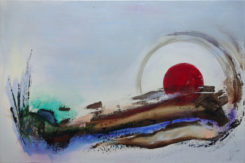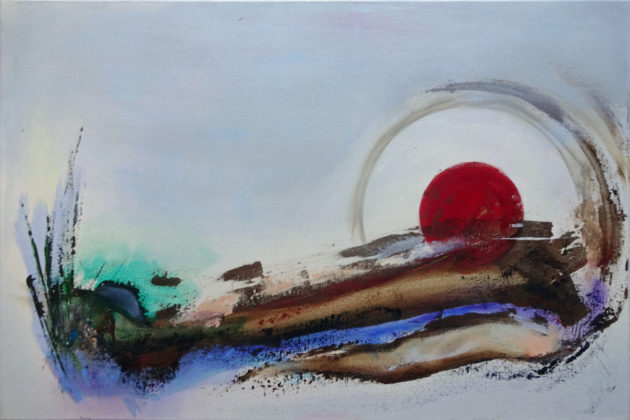 These paintings in the New Steine Hotel are some from a collection by Brighton Artist, Romany Mark Bruce. Created during the autumn of 2018 when Romany travelled extensively in Japan.
Paloma Lacy writes for London News Online about her long weekend in Brighton with a young family. We were delighted to welcome her as a guest at the hotel.
Here Paloma writes a weekend roundup of best places to visit, eat and stay.

A collection of paintings created during the Coronavirus lockdown.
These paintings are the beginnings of a body of work created during the Coronavirus pandemic and specifically during the lockdown in the UK.
All paintings are displayed in The New Steine Hotel's foyer and restaurant. Open to the public.
We were delighted to feature in this month's Your Dog article on dog-friendly Brighton alongside some of the City's great places to eat and drink, soak-up some history or just stretch your legs!
Brighton, with its mix of cosmopolitan culture and diverse cuisine, has always been ahead of its time when it comes to the latest trends in food and drink.
January 2020 | Kemptown Rag
| Brighton | Situated on the western edge of Kemptown's New Steine, the bistro offers diners an evening of elegance at exceptional value. From the art deco lighting to the bespoke art adorning the walls, the restaurant feels like a welcoming mix of piano-lounge cool and homely familiarity.
November 2019 | Restaurants Brighton | Brighton | The New Steine Bistro in Kemptown has such a classically unique personality of its own, once you've been introduced, it's a place your mind will turn to again, and again. So on a wet and windy Wednesday evening, when my husband Tommy suggested we go out for dinner after work, I knew exactly what I wanted…