Events in Brighton & Hove this March 2023
Low Island
1 March | Patterns | This is an 18+ event
One Inch Badge presents Low Island. Doors open at 7pm, £14 entrance.
18+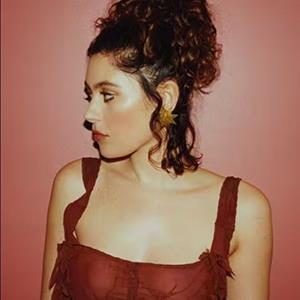 Eliza
1 March | Concorde 2 | £15
Eliza tours with her new album A Sky Without Stars and we're delighted she is coming to Brighton! Don't miss this – book now and then get your self a room within a ten minute walk!
Michelle De Swarte: Moved
2 March | Komedia
Michelle has been on the move since birth; she's moved country four times, been homeless three times, been a fashion model, a cleaner, a reporter, presenter, writer, cat sitter and actor. Married, divorced, on drugs, off drugs.
In 'Moved', Michelle breaks down the highs and lows of burning your life to the ground and starting again when forty is around the corner.
Nova Twins
4 March | Chalk
Sold Out! But don't despair, there's plenty of other gigs going on in Brighton!
Definitely Oasis
4 March | Patterns
Definitely Oasis are regarded by many Oasis fans and promoters alike as the best Oasis tribute there is.
This is an 18+ event.
Loyle Carner Brighton
5 March | Brighton Dome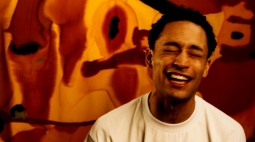 With his new album hugo, Loyle Carner confronts both the deeply personal and the highly political. Cinematic in scale and scope, hugo is both a rallying war cry for a generation forged in fire and a study of the personal internal conflict that drives the rest of the album – as a mixed-race Black man, as an artist, as a father and as a son.
With Mercury and Brits nominations, NME Awards and appearances in global brand campaigns (Nike, YSL, Timberland), Carner has undoubtedly had a meteoric rise to the top, culminating with his second album Not Waving, But Drowning charting at number 3 in the UK albums chart in 2019.
Bawo
5 March | Bawo. Patterns
One Inch Badge presents Bawo
This is an 18+ event.
She Drew The Gun
7 March | Komedia
Under the moniker She Drew The Gun, songwriter Louisa Roach began by playing solo gigs around Liverpool, she quickly caught the attention of The Coral's James Skelly who she began working with at Skeleton Key Records, recruiting band members along the way. At first glance Roach's fuzzy psych-pop may suggest that the Wirral born songwriter is another 'Cosmic Scouser' but then you're drawn into the spirit of rebellion, songs that rally against injustice and food banks and celebrate outsiderdom.
Courtney Marie Andrews
9 March | The Old Market
American singer songwriter Courtney Marie Andrews is known for her eclectic style, incorporating elements of folk, country, and indie pop to her sound! Join her as brings her stunning live show to The Old Market.
No Age
9 March | Patterns
One Inch Badge presents No Age who will performing their top track Sleeper Hold in this awesome night, just down the road from out hotel, at Patterns nightclub.
Don't miss out – get your tickets now and book a night away at the same time. we guarantee you have the best rates by booking direct with us.
This is an 18+ event.
An Evening With, Father John Misty
10 March | Brighton Dome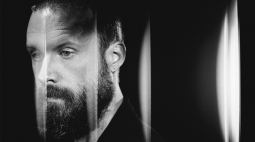 Father John Misty and his band have announced international headlining tour dates for 2022 and 2023 in support of Chloë and The Next 20th Century.
"Stunningly melodic… Tillman's voice sounds fantastic throughout… It feels like an artist who's spent time wondering what the point was, making peace with what he does, even – or especially – if it involves escapism. Sinking into Chloë and the Next 20th Century's lush, sepia-toned arrangements, escaping with him is a pleasure ("Album of the Week")." ★★★★ The Guardian
Cockney Rejects Fair-Well Tour
10 March | Patterns
The Cockey Rejects Farewell Tour with support from Skurvi.
This is an 18+ event
Stereo MCS
11 March | Concorde 2
Atom Presents Stereo MCs who are back with a blinder of a night. Book now!
Please note this is a 14+ event. U16s must be accompanied by an adult 18+
SHREK RAVE IS COMING TO BRIGHTON
11 March | Shoosh Brighton
Fatboy Slim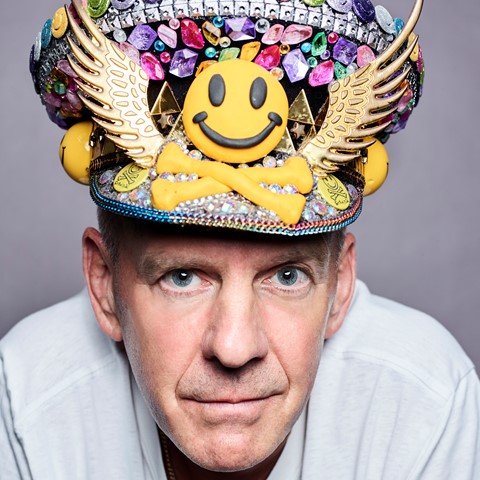 15 & 16 March | Brighton Centre
Fatboy Slim announces a UK tour that will take place in March 2023. Kicking off in Newcastle, the 11 date tour will see the DJ play a number of shows.
Norman said:
"Coming out of covid I have played many different types of shows from arenas to the Gas tower at Glastonbury and i just find the closer I am to the audience the more I love it… this is what this tour brings"
The announcement arrives on the heels of Fatboy Slim's latest album 'Right Here, Right Then' which is out now. A celebration of the 20th anniversary of the infamous Big Beach Boutique event.
Simon Brodkin: Screwed Up
16 March | Komedia
Fresh from his sold-out, critically-acclaimed Edinburgh Fringe run and becoming the most viewed British comedian of all time on TikTok, world-famous prankster and Lee Nelson creator Simon Brodkin is back with an outrageous new stand-up show.
Book a night with us asap!
Turin Brakes
18 March | Concorde 2
Sold out! You may have missed this but there are so many events on, like below…..
The K's
18 March | Patterns
Metropolis Music presents The K's. £15.40
This is an 16+ event
Tom Grennan
19 March | Brighton Centre | £36
Tom Grennan has announced details of his biggest UK tour to date, and first headline arena shows with GRACEY as main support and Frankie Beetlestone as opening support.
Beginning in March 2023, the What Ifs & Maybes UK Tour is a landmark achievement for Grennan. An artist living his best creative life, a musician who knows he's completed writing the biggest, boldest, best set of songs of his shooting-star career.
Come What May: The Ultimate Moulin Rouge Tribute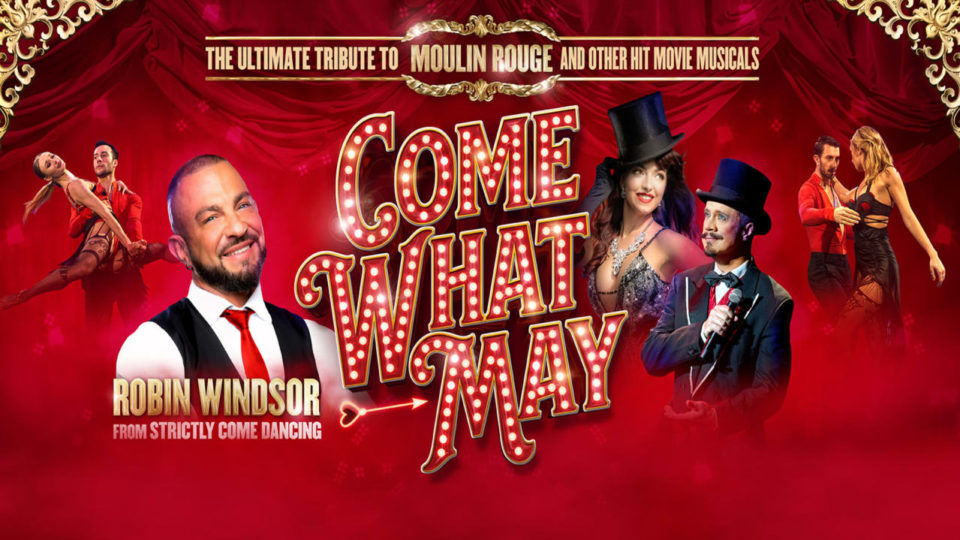 19 March | Theatre  Royal
Featuring the sensational Strictly Come Dancing Professional Robin Windsor and a cast of top West End performers.
One of the nations best loved Strictly Come Dancing professionals is coming out of retirement to star in 'Come What May', one of the UK's most exciting theatre productions touring across the UK in Spring 2022.
Suede
20 March | Brighton Dome
Plus support from Desperate Journalist
Suede have announced headline UK tour dates for March 2023, performing classics, hits and tracks from their forthcoming album, Autofiction, due for release September 16.
Wish You Were Dead
20 March | Theatre Royal Brighton
Following on from five hit stage shows and the new acclaimed ITV series 'Grace' the work of best-selling author Peter James returns to Theatre Royal Brighton with the world premiere stage adaption of Wish You Were Dead.
Elles Bailey
21 March | Komedia
Elles Bailey, the smokey voiced, human dynamo who has powered her way to the forefront of the British blues and roots scene in recent years, finally unveiled her eagerly-awaited third album 'Shining in the Half Light' in the spring of 2022. 
Book a night with us – just a 20 min walk away and you can be sure of a cosy retreat after a night out.
Beth Hart
21 March | Brighton Dome
For her most recent album, the Grammy-nominated powerhouse vocalist Beth Hart took on one of her most profound undertakings to date by channelling the legendary voice of Robert Plant on A Tribute To Led Zeppelin.
Darren Hayes
22 March | Brighton Dome
Multi-award-winning songwriter, iconic performer and one half of the globally revered Savage Garden, Darren Hayes joins us for his first UK tour in over a decade! The tour will celebrate 25 years of Savage Garden, his well-established solo career and more. 
Tide Lines
22 March | Komedia Brighton
This event will take place in the Komedia basement. Standing show
Ages 14+ (under 16s must be accompanied by an adult)
Ricky Gervais: Armageddon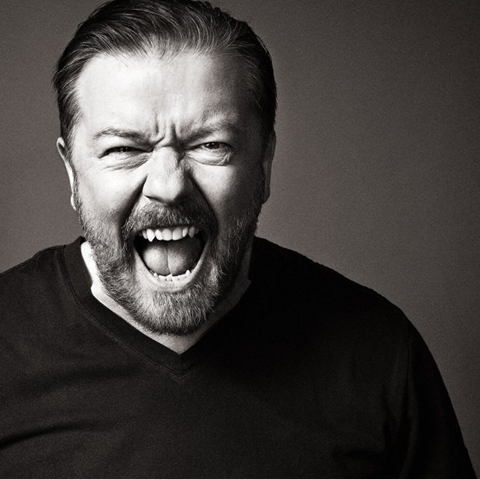 22 March | Brighton Centre
Considered one of the most influential British comedians since Charlie Chaplin, (he received the Charlie Chaplin Britannia Award for Excellence in Comedy 2016 BAFTA/LA) Ricky Gervais returned to the stage with 'SuperNature' in 2021, following the global success of his recent Netflix stand-up special 'Humanity', which was his first in 7 years.
The creator and star of The Office, Extras, Derek, and the critically acclaimed hit After Life (Netflix), Ricky Gervais has won countless awards. Having enjoyed huge critical success for the outstanding After Life, his hit series The Office is also the most successful British comedy of all time, shown in more than 90 countries with seven remakes. An award-winning stand-up comedian, don't miss your chance to see Ricky Gervais live in 2023.
Lapsley
22 March | Chalk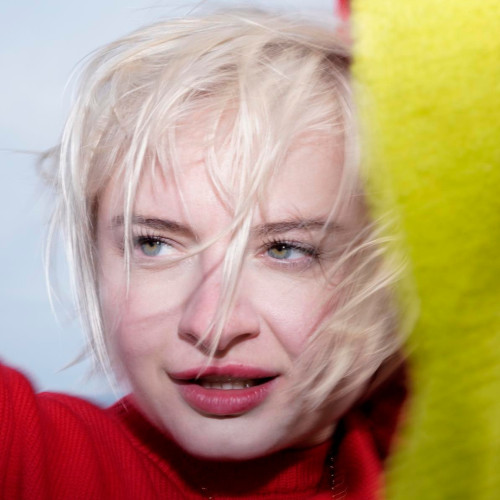 After an explosive rise to fame as a teenager, when she first uploaded her minimal, mournful self-produced electronica to Soundcloud, Merseyside-hailing Holly Lapsley Fletcher aka låpsley's debut album long way home was released to critical acclaim on xl in 2016. Singles 'hurt me' and 'falling short' confirmed her as one of the most exciting new songwriting talents, whilst DJ Koze's disco edit of 'operator' produced an instant dancefloor classic. 
Ben Ottewell & Ian Ball
22 March | Concorde 2
Lout Promotions present
Ben Ottewell & Ian Ball from Gomez
This is a 14+ event. Under 16s must be accompanied by an adult 18+
Bloodywood
24 March | Patterns
Bloodywood is an Indian Folk Metal Band from New Delhi. Expect to hear an unprecedented blend of metal, Indian instruments such as the flute and the Dhol drum as well as meaningful yet unforgiving rap verses. After exploding across the internet in 2018.
Nick Mulvey.
24 March | Chalk
Too bad, this event is sold out but look through our other listings to choose an event and get your room booked asap too!
Unorthodox Brighton.
24 March | Volks Club
Billy Ocean.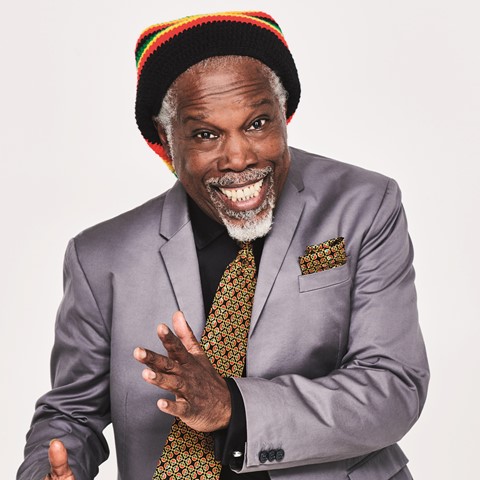 25 March | Brighton Centre
The Very Best of Billy Ocean with support from Anthonia Edwards
Billy Ocean has spent more of his life onstage than anywhere else. Next year Billy returns to his natural environment with a string of headline shows throughout the UK, with a set hand-picked with greatest hits and crowd favourites.
Billy Ocean is Britain's biggest black recording star, with worldwide record sales of over thirty million and six top ten singles on both sides of the Atlantic.
Jon Richardson
25 March | Brighton Dome
This event has been rescheduled
The Fri 29 Oct 2021 will now take place on Fri 24 Mar 2023
The Sat 30 Oct 2021 will now take place on Sat 25 Mar 2023 
Will the recycling be put out on the right day? Who is going to smooth over the top of the margarine? How many lights are on upstairs when everybody is downstairs?
Watch Jon pretend that these aren't his foremost concerns as he leaves home on his first tour since the last one.
Inspiral Carpets
26 March | Concorde 2
BERWYN
26 March | Chalk
Berwyn took just two weeks to write and record his debut mixtape, the mercury music prize nominated demotape/vega, but it distils a lifetime of experiences existing on the fringes of london life. It's raw and authentic, both lyrically and sonically, each song revealing further layers of berwyn's life. If you want to know berwyn's story, it's all there in demotape/vega's tales of hope, hustle and struggle. 
Phil Wang: Wang in There, Baby!
26 March | Theatre Royal Brighton
Jim Jefferies.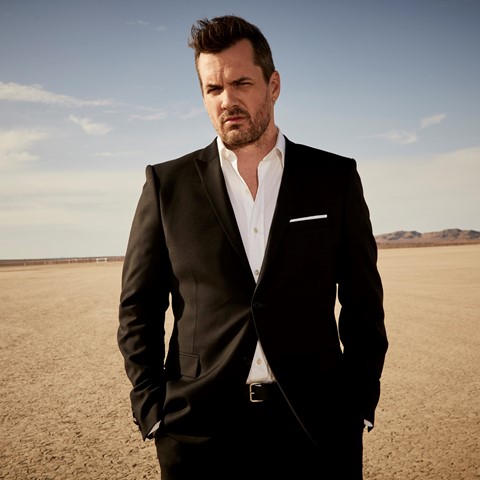 26 March | The Brighton Centre
This Sydney native is one of the most popular and respected comedians of his generation, entertaining audiences across the globe with his provocative, belief-challenging, and thought-provoking comedy. Jim was honored as Stand-Up Comedian of the Year at the Just for Laughs Festival in summer 2019, At the end of 2019 he started Oblivious tour in 2020 where he toured all around Europe and North America. Jim's ninth stand up special Intolerant came out on Netflix last year and he currently hosts his own podcast I Don't Know About That with Jim Jefferies.
Death Cab for Cutie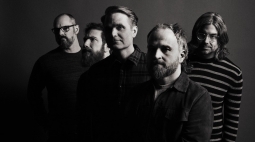 27 March | Brighton Dome
Following the anticipated forthcoming release of their 10th studio album, Asphalt Meadows, seminal Washington-based indie rock band Death Cab for Cutie embark upon a full UK tour in Spring 2023, including a show at Brighton Dome
Tom Walker
29 March | Concorde 2
Don't miss out – this is not to be missed!
And after a night soaking up the sounds make sure you have a great place to relax. Book now direct with us and your are assured of the best rates.
Jack Garratt
29 March | Chalk
"Joy as an act of resistance". That phrase has been coursing around Jack Garratt's head recently. That state of mind has birthed a markedly new chapter for his sound, one that's positive, urgent, and vibrant, bursting with colour and fun. Released 3 months into the pandemic, Garratt's last album love, death & dancing wasn't plain sailing.
Silky
30 March | Chalk
Silky has today announced a huge UK and Ireland tour for March 2023. Kicking things off in Dublin at 3Olympia theatre on 17th March and Belfast Limelight on 18th March, he'll then hit the UK where he will perform nine headline dates including Brighton on 30th March.
Choir! Choir! Choir!
31 March | Brighton Dome
Nothing beats the 1980s! Nothing!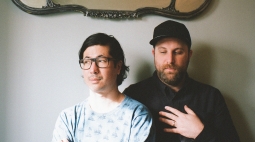 From Prince, Madonna and George Michael to Bon Jovi, Whitney and Journey, the 80s had it covered when it came to epic pop hits. Now, take a journey through these hits as Choir!Choir!Choir! leads and you sing!
Choir!Choir!Choir! is a show where the crowd is the star. Every show, Nobu Adilman and Daveed Goldman create something electric with the audience – it's comedy, it's interactive, and it's all about you. There are no auditions, just show up and they'll have you singing in harmony in no time!
It's a night that sparks into something so much greater than the sum of its parts. People shout, strangers meet and dance, and everyone sings!
Book your night in The New Steine Hotel.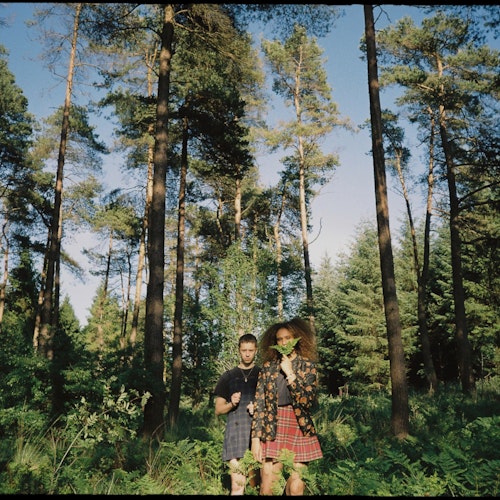 Jadu Heart
31 March | Patterns
Following in the footsteps of cult boy/girl bands before them such as Pixies, My Bloody Valentine and Belle and Sebastian, Jadu Heart have grown outside of the music industry slowly building their own world and crafting their own unique perspective.
Black Honey
31 March | Chalk
Fantasy and escapism are all well and good, but what happens when you strap in, buckle up and set a course straight to the core of your own cold, hard reality?
For two albums, Brighton quartet Black Honey – firebrand frontwoman Izzy Bee Phillips, guitarist Chris Ostler, bassist Tommy Taylor and drummer Alex Woodward – have been living in a glitter-specked, sepia-tinged magic kingdom of their own making. It's undeniably served them well. 
---
Why not call us on 01273 681 546 and get our direct booking discounted rates to stay at the New Steine Hotel.
---