Komedia Comedy Club
Komedia | Every Saturday | £13-£29 | 18+
Discover the best in live comedy, featuring three top acts and an MC, at Komedia Comedy Club!

Boasting the hottest line-ups including Phil Wang, Kiri Pritchard-McLean, Jordan Brookes, Olga Koch, Rosie Jones, Barbara Nice, Jarred Christmas, Sara Barron, and many more!

'THE place in Brighton to catch stand-up comedy' The Independent
*Line-ups are subject to change*
And after all that laughing you'll be glad of a place to relax and recoup before bed! Join us here at the New Steine Hotel!
Komedia – Gardner Street, North Laine, Brighton, East Sussex BN1 1UN
Laughable
The Electric Arcade | Every Monday | £7.00 – Under 26s £5.50
Head down to the seafront for some of the best leading comedians, regulars on the circuit and up-and-coming stars of tomorrow as they try out their never-before-seen material for your ears only. Previous guests include Romesh Ranganathan, Joe Wilkinson, Jen Brister and James Acaster.
Our hotel and bistro is just a short walk from this venue, join us for drinks before bed.
The Electric Arcade – Madeira Drive, Lower Promenade, Brighton, BN2 1TB
The Gag Factory
Artista Cafe and Gallery | Every Wednesday | £8
Brought to you by the Secret Comedy Club
The leading stand up new material and open mic night on the South Coast run in an independent venue and attended by professional comedians. Every Wednesday come join us at the Secret Comedy Club with our comedian friends as they perfect their finely crafted material and try out some brand-new jokes for you! 7 acts over 3 sections with 2 breaks in between. Be involved in the creative process of some of the top up-and-coming + established acts on the UK comedy circuit and watch them live or die. Hilarious or painful but never mediocre!
Doors open 7pm and we start at 8pm and then run until around 10:30pm/11pm.
Join us here at the New Steine Hotel for a nightcap before bed.
Artista Cafe and Gallery – 42 Waterloo Street, Hove, BN3 1AY
Curious About Brighton
Throughout August | Times vary | Contact Visit Brighton
Have fun discovering Brighton with two self-guided, quirky, heritage walks with an optional treasure hunt. Buy in booklet or instant download format.
Are you curious about Brighton? Looking for an unusual and quirky activity which gets you out in the fresh air whatever the weather? Take one of our self-guided walks with a treasure hunt theme – looping around the better-known sights, as well as some of the more unusual and quirky ones, which combined make Brighton a fabulous place to explore!
You'll get everything – detailed directions, maps, clues (with answers in the back!), and interesting snippets about the history of Brighton and the people that have shaped it.
Buy in booklet or instant download format (to use on your mobile device or to print at home) and explore in your own time.
And after a great day exploring, join us here at the New Steine Hotel!
Brighton City Centre, Brighton, BN1 1RE
The Regency Wardrobe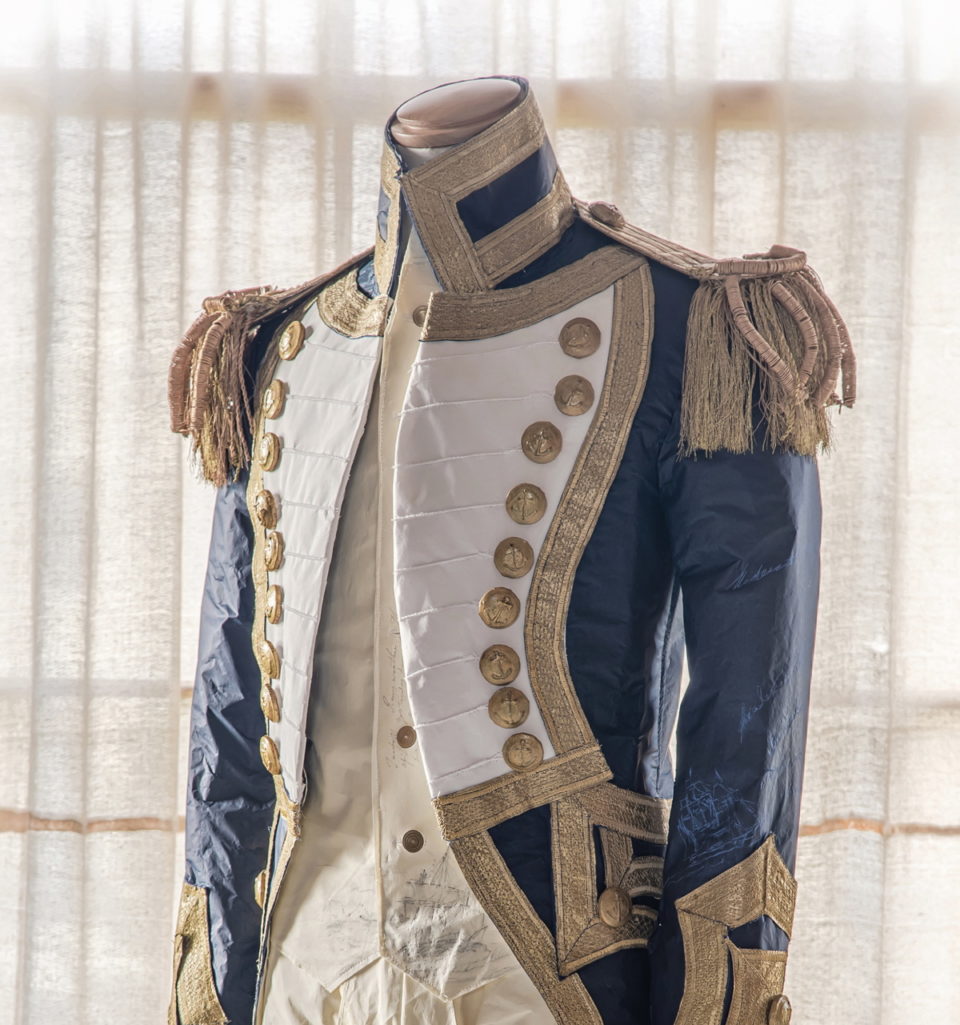 Royal Pavilion | Throughout August | £8-£16 or free with Royal Pavilion admission.
At the Royal Pavilion a display of costumes inspired by Regency history tell stories of seafront walking, grand balls and musical evenings.
Each unique piece is created by artist Stephanie Smart, crafted from only paper and thread.
The Regency Wardrobe is a collection of imagined garments reflecting the fashion, style and history of the Regency period, including the Royal Pavilion interiors and Brighton high society. Ballgowns, walking dresses, parasols and bags bring life to the magnificent interiors of the Royal Pavilion.
The centrepiece of the exhibition is a new dress created for the Royal Pavilion and on display in the magnificent Music Room. Symphony of Stars is a stunning life-sized court dress inspired by the architecture of the Music Room and the Chinese wallpaper in the palace.
The Regency Wardrobe collection has been created with the help of a team of volunteers.
After all this glamour join us at The New Steine Hotel and Bistro to soak up our charming hotel vibes and recoup for your next day.
Royal Pavilion – 4/5 Pavilion Buildings, Brighton , BN1 1EE
Beginners' Knife Skills
Brighton Cookery School | Mon 1 Aug, 7pm
Come and learn about the tools of the trade – slice and dice your way through veg, fish & meat prep alongside practical tips on knife sharpening and choosing the right knives for you.
Brighton Cookery School (New Address) – 64 London Road, Brighton, BN14JE
Gourmet Burgers & Beer
Brighton Cookery School | Wed 3 Aug 6pm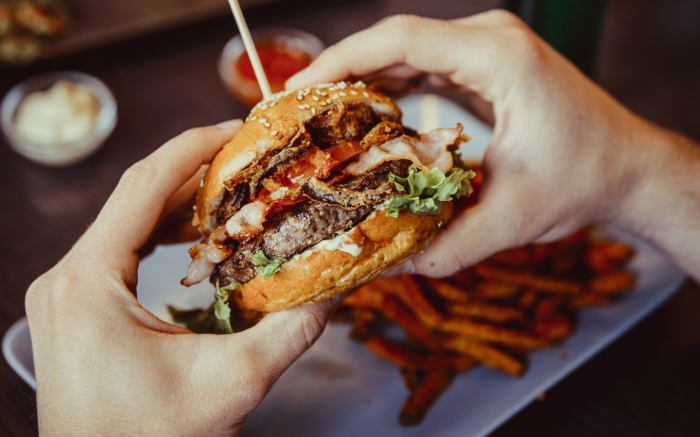 It's time to up your burger game! During the session you'll learn how to make burger buns from scratch as well as two types of patties – beef with herbs & caramelised onions and prawn with lime & ginger. Sit back and relax with a beer and enjoy the fruits of your labour!
Typical menu: Beef with herbs & caramelised onions, Prawn with lime & ginger, Buns from scratch.
You won't be disappointed with any of the courses at this school, why not join us for a night's rest after?
Brighton Cookery School (New Address) – 64 London Road, Brighton, BN14JE
Palaver Party
Fatt Projects presents | Sun 7 Aug, 1pm (doors 12.30pm) | Brighton Dome
A fabulous performance party for kids (and their grown-ups too), where everyone is free to be whoever they want to be…this is Palaver Party!
Led by a drag host and featuring a spectacular line-up of performers and artists, Palaver Party celebrates self-expression, difference, and all the things that make us unique (with a big dose of glitter thrown in for good measure).
Get ready for music, performances, DIY costume-making, party games, sing-a-longs, glitter, and of course a rainbow disco for all the family.
Book early to gain one of our family rooms – we have 3 bed and 4 bed family rooms but they book fast!
Brighton Dome, Church Street, Brighton, BN1
Pasta Perfection – LEARN.COOK.RUN
Brighton Cookery School (New Address) | Mon 15 Aug 7pm
Pasta Perfection will see you create pasta dough from scratch, not as simple as it sounds, we'll be having no cracked pasta here! You'll transform your dough into beautiful pasta then we'll package it up and send you on your way with new skills and fresh pasta for your next days' lunch or dinner. Includes 1 long pasta and 1 stuffed pasta.
Brighton Cookery School (New Address) – 64 London Road, Brighton, BN14JE
The Railway Children
Brighton Little Theatre | £10 | 16 – 20 Aug 2022 | 7:45pm
Meet Bobbie, Peter and Phyllis as they tell the story of how they became
The Railway Children. Their lives change dramatically when their father is
mysteriously taken away. Transported from London to rural Yorkshire, they
befriend the local railway porter, Perks, and embark on a magical journey
of discovery, friendship and adventure. But the mystery remains
– where is Father and is he ever coming back?
This, imaginative, widely acclaimed adaptation of a beloved classic, captures
the anxieties and exhilarations of childhood with great tenderness and insight.
Brighton Little Theatre – 9 Clarence Gardens, BN1 2EG
MAMMA MIA!
16 – 21 August 2022 | Matinee 1:30pm, evening 6:30pm | £15 – £52.50

Join us at MAMMA MIA! and enjoy the ultimate feel-good factor at the world's sunniest and most exhilarating smash-hit musical in Brighton from 16th August 2022 for 1 week only!
Set on a Greek island paradise, a story of love, friendship and identity is cleverly told through the timeless songs of ABBA.
Sophie's quest to discover the father she's never known brings her mother face to face with three men from her distant romantic past on the eve of a wedding they'll never forget.
This irresistibly funny show has been thrilling audiences all around the world and now there's never been a better time to see this unforgettable musical in Brighton.
Whatever age you are, you can't help but have the time of your life at MAMMA MIA!
A fabulous night out for all the family, all the girls or all the boys! Whoever you are hanging with come join us at The New Steine Hotel and keep the party going!
Brighton Centre, King's Parade, Brighton, BN1
SUEP
23 Aug 2022 | 7pm – 10pm | Free
Led by Suep Lord (Porridge Radio, Garden Centre, The GN Band) and Brain Wastefield (UK top model), London based SUEP are now a fully formed band with the addition of GN (The GN Band, Joanna Gruesome, The Tubs), Freakin' Deacon (PC World, Garden Centre), and T-Mr.9 (Head of Pastoral Care). Interweaving jangly hooks with a whirring, psychedelic haze, the band recently released their debut single 'Domesticated Dream'. Oozing a vibrant, quirky energy, a joyous clatter of percussion swirls alongside uptempo electro-driven melodies and sweeping, honey-sweet vocals. A perfectly eclectic scintillating soundscape.
The Hope & Ruin, 10-12 Queens Road, Brighton, BN1 3WA
Brighton Craft Fair
27 Aug 12pm – 15:00 | Free entrance | Friends Meeting House
Our monthly art and craft fair is back at the Friends' Meeting House with live music in the garden. Sing it Ela will be playing jazz and bossa nova from 12pm until 3pm, the craft fair opens from 11am until 4:30pm. Enjoy and afternoon of live music and local art and crafts.
Friends Meeting House – Ship Street, Brighton, BN1 1AF
This is the Modern World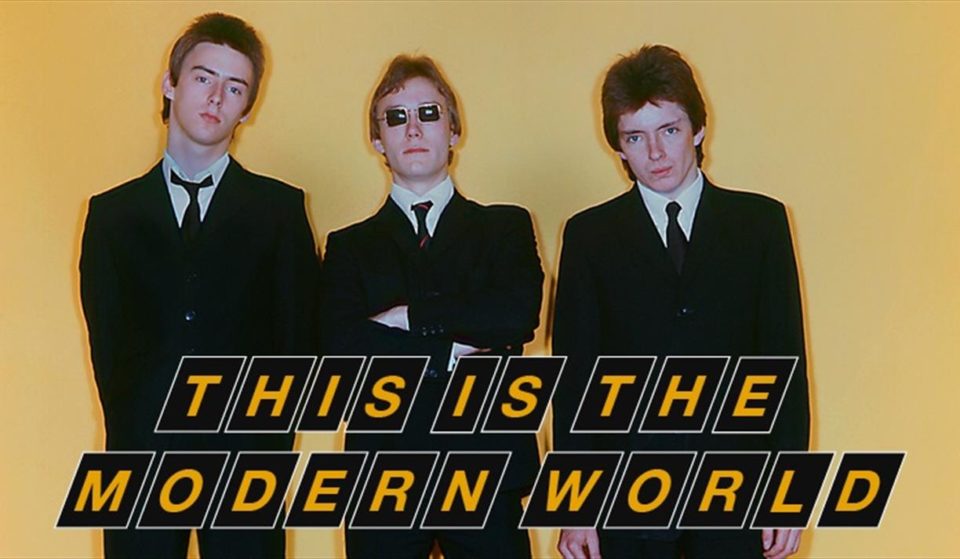 29th July – 29th August 2022
The biggest ever collection of memorabilia spanning two decades of Paul Weller's career – 'This Is The Modern World', launches in its spiritual home of Brighton next year from 29th July and runs through until 29th August 2022.
The Exhibition is situated in Valley Gardens, adjacent to St Peter's Church, at the heart of a city which was the location featured on the cover artwork of seminal Jam album 'Setting Sons' and made legendary by the 1979 cult film Quadrophenia.
A must see exhibition for fans of The Jam, The Style Council and of course Paul Weller, music aficionados and those curious of the lifestyle. This huge collection of rare, mainly unseen material and fan memorabilia, will be accompanied by performances from bands who celebrate the Mod revival era including From The Jam, Secret Affair, The Truth, The Chords UK and The Style Councillors plus Quadrophenia film screenings with Q&A's featuring key cast-members all held in St Peter's Church.
Jon us in the original City of the Mods & Rockers at The New Steine Hotel, you'll not be disappointed!
Valley Gardens, St Peter's Place Brighton BN2 9QB
Professor Brian Cox
29 – 30 August 2022 | 6.30PM | 7:30pm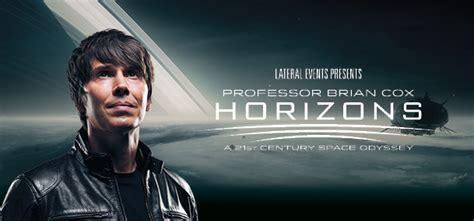 HORIZONS: A 21st Century Space Odyssey with SPECIAL GUEST ROBIN INCE
Having set two Guinness World Records with his previous sell-out World Tour, Professor Brian Cox is back with a brand-new Arena show which takes audiences on a dazzling cinematic journey; a story of how we came to be and what we can become. Using state of the art LED screen technology, Arenas will be filled with images of far-away galaxies, alien worlds, supermassive black holes and a time before the Big Bang. What is the nature of space and time? Why does the Universe exist? How did life begin, how rare might it be and what is the significance of life in the Cosmos? What does it mean to live a small, finite life in a vast, eternal Universe? The deepest of questions will be explored using the latest advances in our understanding of quantum theory, black holes, biology, planetary science, astronomy and cosmology.
'A Jaw-dropping reminder that human life is both irrelevant and hugely precious.'
**** The Guardian
---
Finally take a look at our 'Things to Do' articles for more suggestions on things to do in Brighton this summer.
ALWAYS CALL THE VENUE BEFORE MAKING TRAVEL PLANS!